gehroTex
is ready to deliver to you!
Because of Corona a delivery to North America is only with restrictions possible. There´s no airmail possible. Parcels to the USA will have a surcharge of 2,20 €/kg.
There are no products in your shopping cart.
You are here:
Marigold rubber gloves
Marigold rubber gloves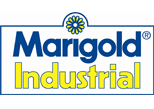 We are selling Marigold rubber gloves in all specifications: medium (1,1 mm) and heavy (1,5 mm)
Please have a look at the
product information sheet
!